Coal Mine Methane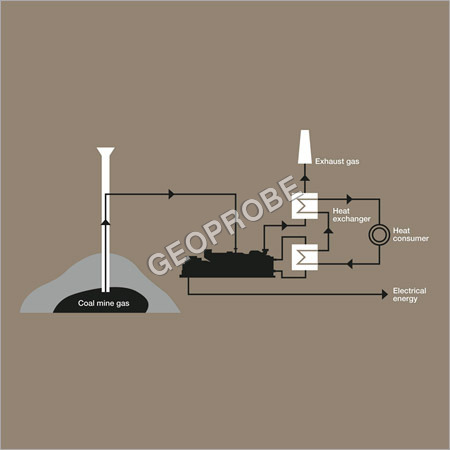 Coal Mine Methane
Service Code : CMM 10
Brand Name : GEOPROBE
Coal Mine Methane
Coal Mine Methane (CMM) is recovered from the working mines. The opportunity to mitigate important volumes of methane emissions emerging from the activities of coal mining and mine safety are two key drivers for Coal Mine Methane(CMM) retrieval. And there is a strong potential to utilize CMM for production of energy.

Methane emissions in running mines develop at two important stages:

(1) Methane is discharged as a direct result of the coal extraction process. In numerous modern underground mines, the coal is produced through longwall mining. The Longwall mining as with other underground methods releases methane previously trapped inside the coal seam into the supply of air of the mine, as coal face layers are removed, and thus making a potential safety hazard.

(2) Coal Mine Methane emissions develop from the collapse of surrounding rock strata after an area of the coal seam has been mined. The wall supports and staged roof are removed as mining progresses to another area. As a result of collapse, methane or gob gas is released into the mine.


C/O. Mr. Somnath Tewary, D.N. Tewary Lane, Borehat, Natunganj, Burdwan - 713102, West Bengal, India
Phone : +917042708046
Mr. Somenath Tewary (Proprietor)
Mobile : +918068214716
Mr. Gurudas Chatterjee (Chief Advisor)
Mobile : +917042708046

Office Address: Nala NH2, P.O. - Shyamsundarpur, (Near Belgram), Dist: Burdwan, Pincode - 713141 (West Bengal)

Postal Address:
M/S. GEOPROBE
C/O. Mr. Somnath Tewary, D.N. Tewary Lane, Borehat, Natunganj, Burdwan, Pin-713102