Coal Processing Plant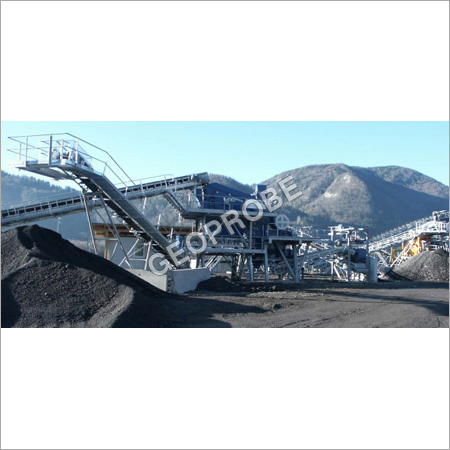 Coal Processing Plant
Service Code : CPP 06
Brand Name : GEOPROBE
Coal Processing Plant
In accordance with Gazette Notification - GSR 560(E) & 378 (E) issued by Ministry of Environment and Forests, Govt. of India dated September' 97 and June' 98 respectively, Thermal Power Plant must make use of coal with ash content less than 34%. Most of Thermal Coal in India is available with ash content as much as 40-50%. Therefore, the requirement of coal beneficiation plant has become indispensable to supply appropriate type of coal to power plant according to rule. The beneficiation is a technology for processing coal in order to improve physical and chemical characteristics of coal for making it apt for application in power plant. Various kinds of coal benefication equipment are used for determining the properties of coal that is needed for required process. Our in-house team possesses the rich experience of over 40 years in coal processing plant, resulting in offering the consultancy in the realm of selection, function, operation and maintenance of coal washery.

Offer technical support in planning, construction, set-up, operation & maintenance of coal washery including workforce.
Offer valuable support in acquiring the righ process equipment apt for the coal processing plant.
Offer support in resolving any trouble or malfunction in the Beneficiation Plant.
Impart Training to Engineers or Operators to safely and efficiently operate and observe maintenance of coal beneficiation plant.
C/O. Mr. Somnath Tewary, D.N. Tewary Lane, Borehat, Natunganj, Burdwan - 713102, West Bengal, India
Phone : +917042708046
Mr. Somenath Tewary (Proprietor)
Mobile : +918068214716
Mr. Gurudas Chatterjee (Chief Advisor)
Mobile : +917042708046

Office Address: Nala NH2, P.O. - Shyamsundarpur, (Near Belgram), Dist: Burdwan, Pincode - 713141 (West Bengal)

Postal Address:
M/S. GEOPROBE
C/O. Mr. Somnath Tewary, D.N. Tewary Lane, Borehat, Natunganj, Burdwan, Pin-713102