Shale Gas Consulting Services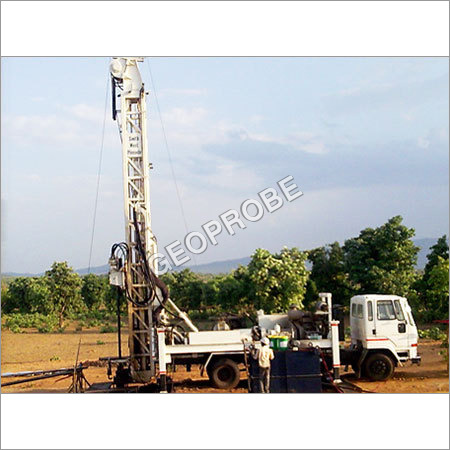 Shale Gas Consulting Services
Service Code : SGCS 05
Brand Name : GEOPROBE
Shale Gas Consulting Services
With the rise in the price of natural gas, shale gas is considered to be a significant alternative. For the last 10 years of research, primarily used in the US, then spread internationally and now being explored in Asia Australia, Canada, Europe. Thick shale sequences taking place in varied Indian sedimentary basins, especially coal blocks are most likely to have high quantity of shale gas as pointed out by key sub-surface geological data gatehered, collated and analyzed by our in-house expert team.

Indian Government is intended to convene its first round of international bidding for shale gas consulting services, shale gas exploration and development on the last quarter of 2013. Experience from CBM rounds is not quite desirable owing to a darth of data and the failure of exploration in many a block. Shale gas exploration may also meet with the same fate if adequate precaution in slecting the right block is not assumed.

Expert team of GEOPROBE, possessing rich knowledge of Indian geology, supplies comprehensive and in-depth knowledge to the clients and assists in picking up the appropriate blocks for bidding. Clients are helped by offering inclusive and proficient technical and managerial assistence in obtaining Statutory Approval to explore the assigned Shale Gas blocks. We are provided shale gas consulting services with all paraphernelia to offer technical assistance, like in the case of CBM exploration, to our clients to perform easeful exploration. With our inclusive support, clients can aslo perform independent exploration, without the much knowledge of shale gas exploration.
C/O. Mr. Somnath Tewary, D.N. Tewary Lane, Borehat, Natunganj, Burdwan - 713102, West Bengal, India
Phone : +917042708046
Mr. Somenath Tewary (Proprietor)
Mobile : +918068214716
Mr. Gurudas Chatterjee (Chief Advisor)
Mobile : +917042708046

Office Address: Nala NH2, P.O. - Shyamsundarpur, (Near Belgram), Dist: Burdwan, Pincode - 713141 (West Bengal)

Postal Address:
M/S. GEOPROBE
C/O. Mr. Somnath Tewary, D.N. Tewary Lane, Borehat, Natunganj, Burdwan, Pin-713102